Member Benefit Information
PROTECTION OF YOUR RIGHTS IS OUR PRIORITY!
Hiring an attorney for a job-related concerns can easily cost thousands of dollars. HSEF membership provides the benefit of valuable representation for all these issues and more:
Grievances

Letters of reprimand

Dismissals/legal representation at hearings and appeals

Any other issue which may arise as a result of a member's performance of his/her duties and responsibilities as a School Board employee

Evaluations

Health and safety issues

Injury on the job

Administrative harassment

Surplus/layoff issues

Security investigations

Transfers

Illness in the line of duty

Payroll errors

Constitutional and statutory rights

Drug testing issues

Parent complaints

Student assaults

Student complaints

$1,000,000 professional liability insurance covering civil claims arising out of work related activities
Should you have any of these problems or other concerns, as an HSEF member you can contact us, speak with your site Rep or call the Union office at (813) 231-2030.
_________________________________________________________________________________
BENEFITS BEYOND REPRESENTATION
The benefits beyond representation can help offset the costs of HSEF membership. You have access to the many great benefits offered by our two National Affiliates – the American Federation of Teachers (AFT) and the National Education Association (NEA), as well as our State Affiliate the Florida Education Association (FEA).
The many money-saving benefits help our hard-earned dollars go a little further and offer us increased protections. From low-cost morgage loans to supplemental dental insurance – there many great benefits available to members only. Here is a short list:
Free Life Insurance Programs

C

redit Card Programs

Home Financing Programs

Auto Insurance Programs

Credit Plan/Line of Credit

Higher Education Loan Programs

Magazine Services

Car Rental Programs

Valuebuilder Annuity

Sponsored Goldcertificate CD

Sponsored FDIC-Insured Money Market

Valuebuilder Mutual Fund Program

Term Life Insurance Plans

Home Protection/Home Insurance Plans

Term Life/Long Term Care Insurance Plans
FEA began mailing out member's new cards in January 2016. In order to make the best use of the benefits, members need to go to the FEA web site to register. Click on the link below for a step-by-step guide on how to register, find great deals that will save you money and get savings on the go with FEA's "My Deals" app.
_________________________________________________________________________________

AFFILIATE BENEFITS PAGES
Click in the images below to go directly their benefit pages.
To get all the information on benefits and to gain access them and the many other benefits you must become a member. To become a member complete an enrollment form or return a hardcopy form to our office by mail or fax or contact the Union office today at 813-231-2030.
Notary Service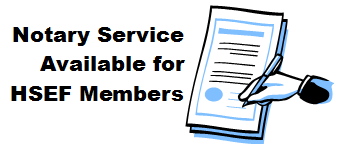 Notary Public service are available by appointment for the benefit of HSEF members free of charge. The following guidelines must be followed: Notary Service is available by appointment during the HSEF office hours of operation.

FEA ACCESS CARD
FEA began mailing out member's new cards in January 2013. In order to make the best use of the benefits, members need to go to the FEA web site to register. Click on the link below for a step-by-step guide on how to register, find great deals that will save you money and get savings on the go with FEA's "My Deals" app.
Download:

Access sign in info.pdf
Page Last Updated: Nov 11, 2015 (11:12:42)